ATTENTION
This content is recommended for

30~60 minute sessions

. Note that tutors may not be familiar with the content. Make sure you consult with your tutor before using this material. 
---
Article
After a quick greeting, r

ead the following article out loud. Your tutor will go over pronunciation if necessary.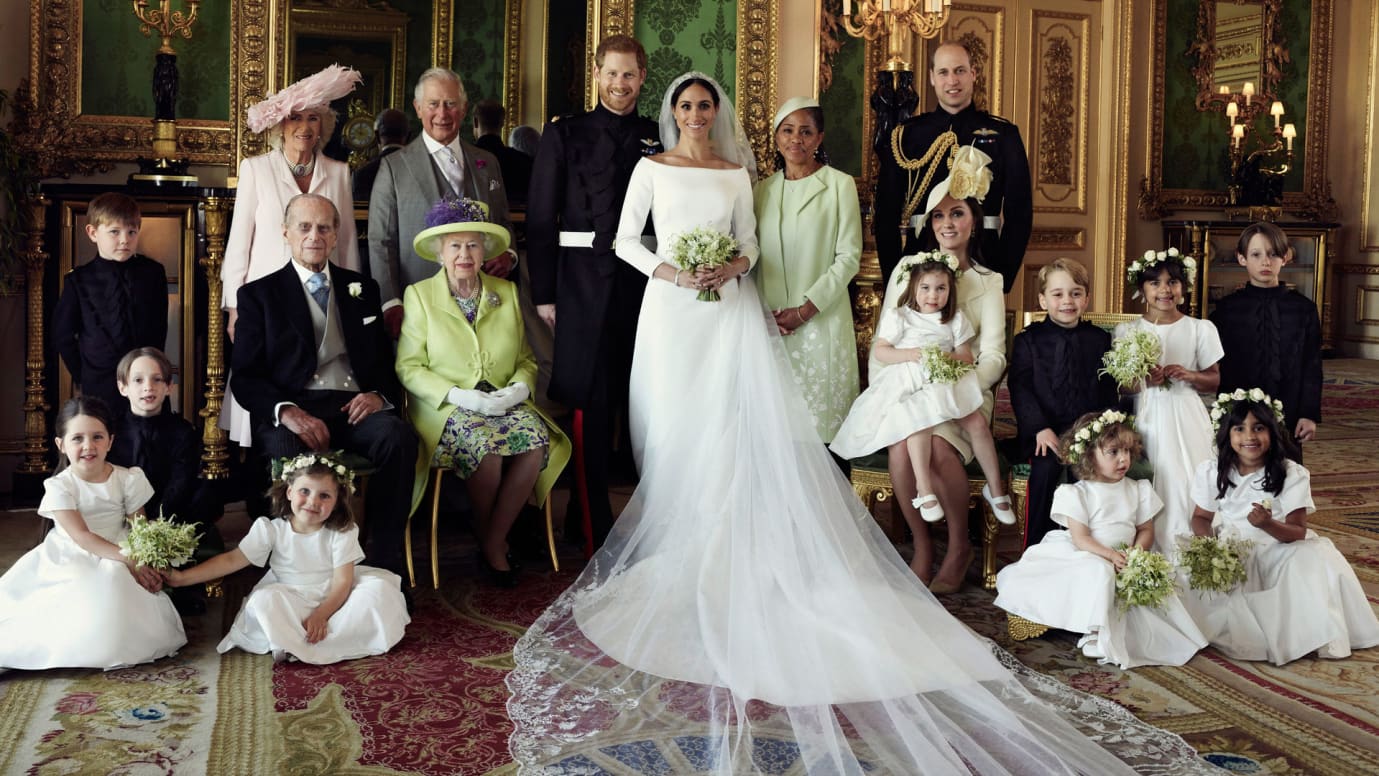 ---
[P1] The royal wedding occurred this past Saturday, but the tradition of staring at wedding pictures has only just begun. On Monday, Kensington Palace released the official portraits of Prince Harry, Meghan Markle, and the entire mishpocha.
[P2] The British royals are seen surrounding the newly dubbed Duke and Duchess of Sussex following the televised nuptials at Windsor Castle. Taken by photographer Alexi Lubomirski, the formal portraits feature all the main players–Queen Elizabeth, Prince Phillip, Duchess Kate, Prince William–as well as a medley of pages and flower girls. Whereas a chunk of the wedding featured new or modern touches, like a gospel choir singing "Stand By Me," these images are in line with traditional royal portraits.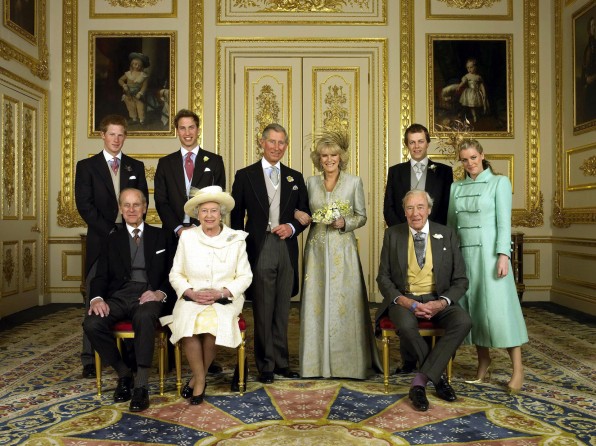 [P3] "The Duke and Duchess would like to thank everyone who took part in the celebrations of their wedding," reads a Palace statement. "Their Royal Highnesses are delighted with these official portraits taken by Alexi Lubomirski and are happy to be able to share them today. They would also like to say thank you for all of the generous messages of support they have received."
[P4] A black and white image shows the newlyweds embracing, widely smiling as Markle looks off into the distance. Perhaps she was grinning at the beautiful electric Jaguar they were about to hop into? We know we'd be.
Source: https://www.fastcompany.com/40575681/the-royal-wedding-portraits-are-delightfully-traditional
Vocabulary
Read the word/expression and definition out loud. Your tutor will go over anything you do not understand. Practice creating a sentence or two to make sure you know how to use the word/expression properly.
Vocabulary/ Expressions
Expression
Definition
mishpocha
(v) an entire family network comprising relatives by blood and marriage and sometimes including close friends; clan.
e.g. example
medley
(n) a mixture of different people or things
e.g. a medley of sights/sounds/aromas

dub
(v) to give (someone or something) a name or title
e.g. The actress was dubbed "America's sweetheart."

embrace
(v) to hold someone in your arms as a way of expressing love or friendship
e.g. He embraced her warmly/lovingly/tenderly.

grin
(v) to smile widely
e.g. He was grinning from ear to ear. [=he was grinning very broadly]

Discussion Questions
Use the following questions as a guideline to help develop an interesting conversation with your tutor. Feel free to diverge from these suggestions if anything interesting comes up.
Summarize the article in your own words.
What do you know about the royal wedding?
Why does the author say "the wedding photos are delightfully traditional"? Explain your thoughts.
Why do you think people all around the world are excited about the royal wedding? Share your thoughts with your Cambly tutor!
Wrap-up
Go over any new expressions or vocabulary that you learned today.